When editing photos from the Oregon coast, I continually remind myself that it's actually misty, dim, and monochromatic in real life. "Don't edit out the haze! Leave the steely blue ocean be! Quit amping up the clarity!" In an effort to keep it real (in more ways than one), I tweaked them only ever-so slightly.
I spent my first night in Oregon in the tiny coastal town of Yachats (which I still can't pronounce), where the surf pounded across the street from my bedroom. When I tooled around the next morning, the air was cool and still, and the fog was holding court over the town.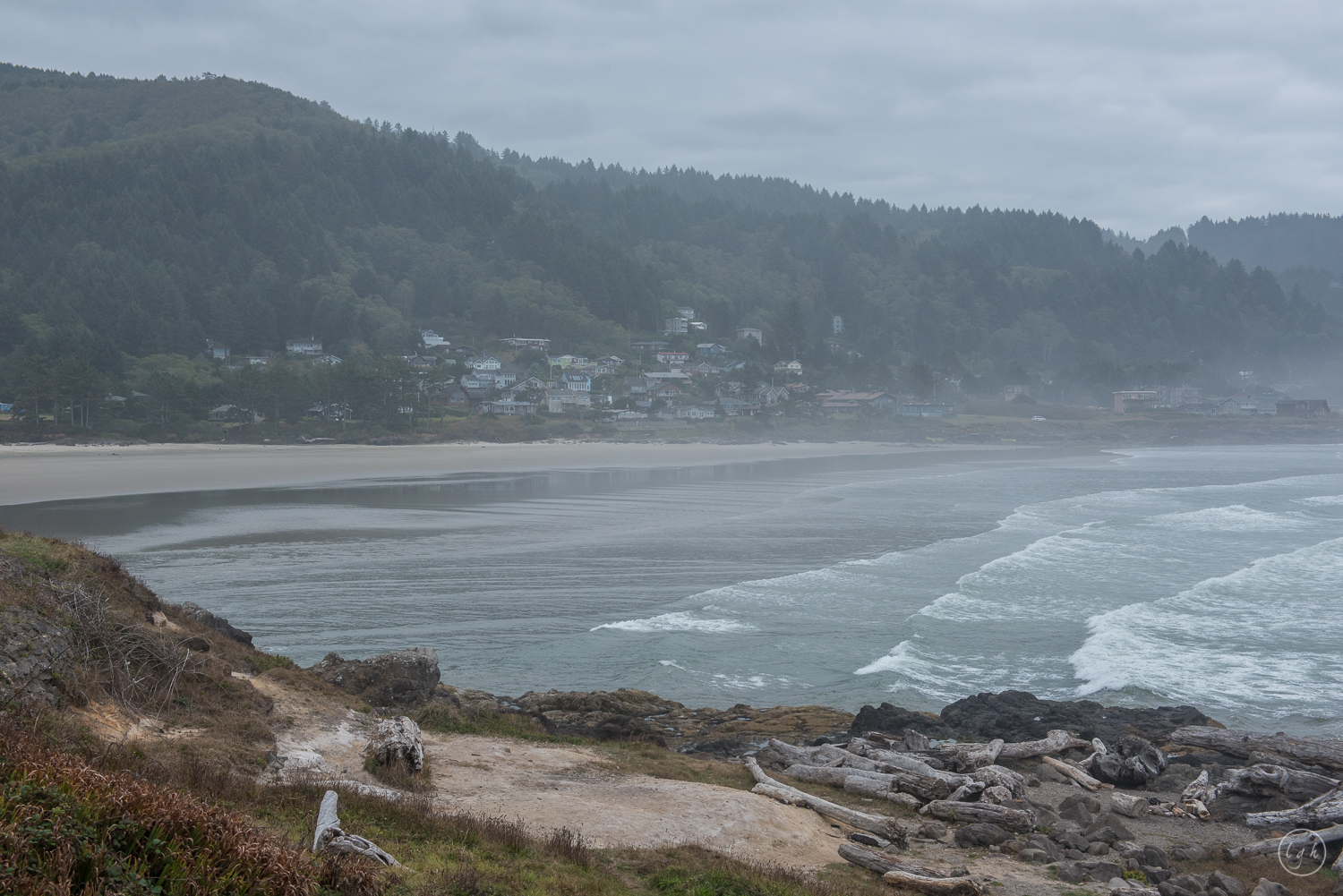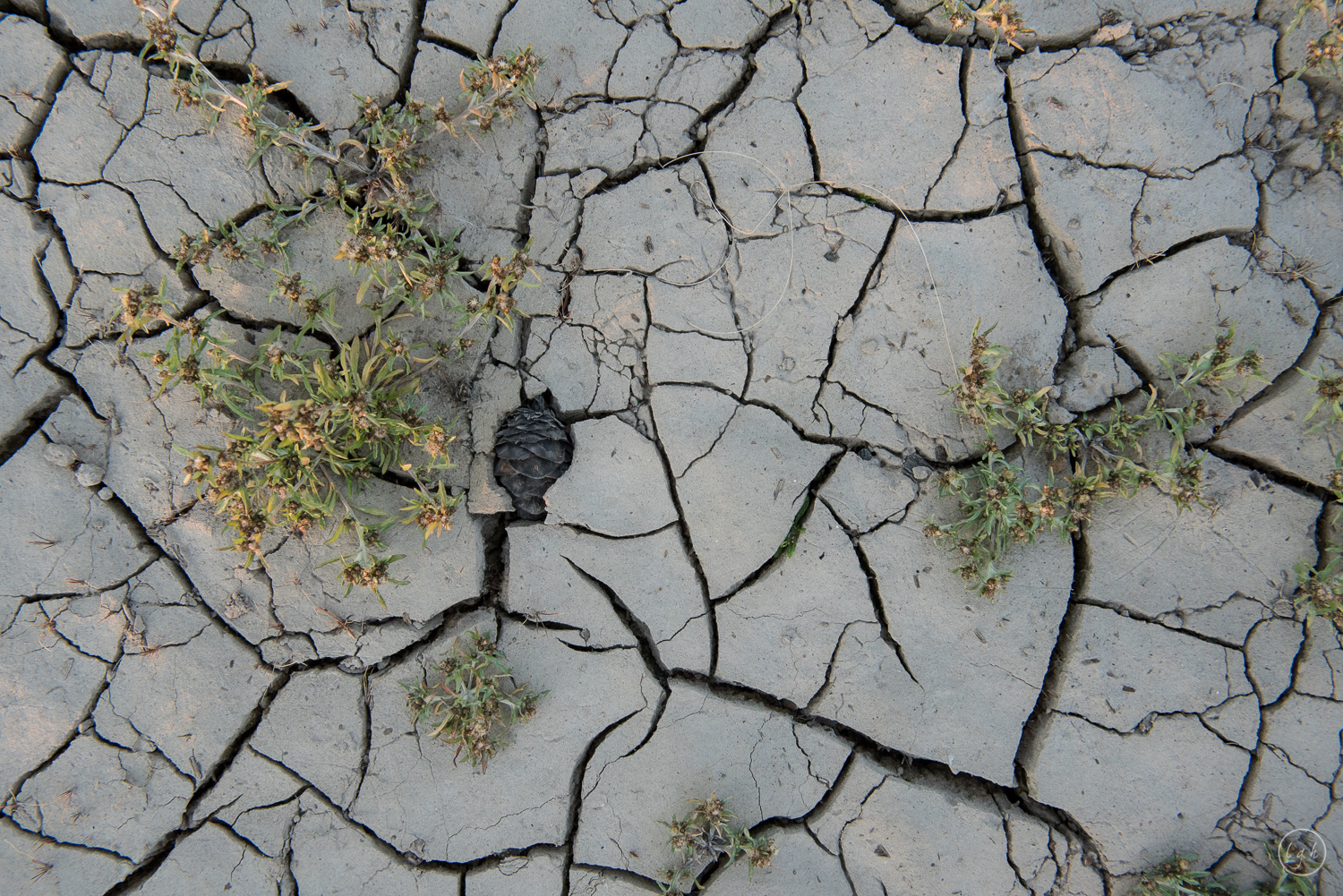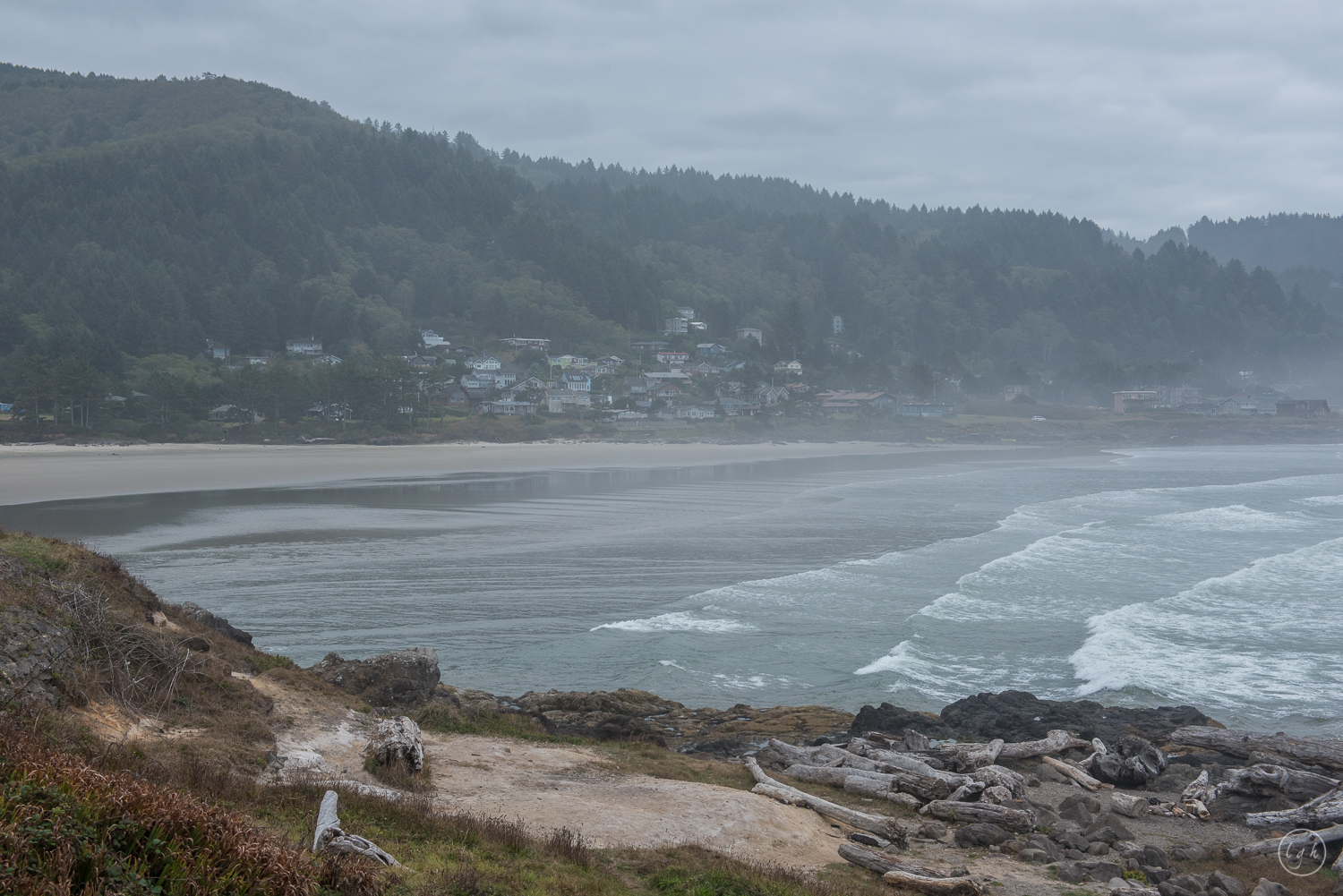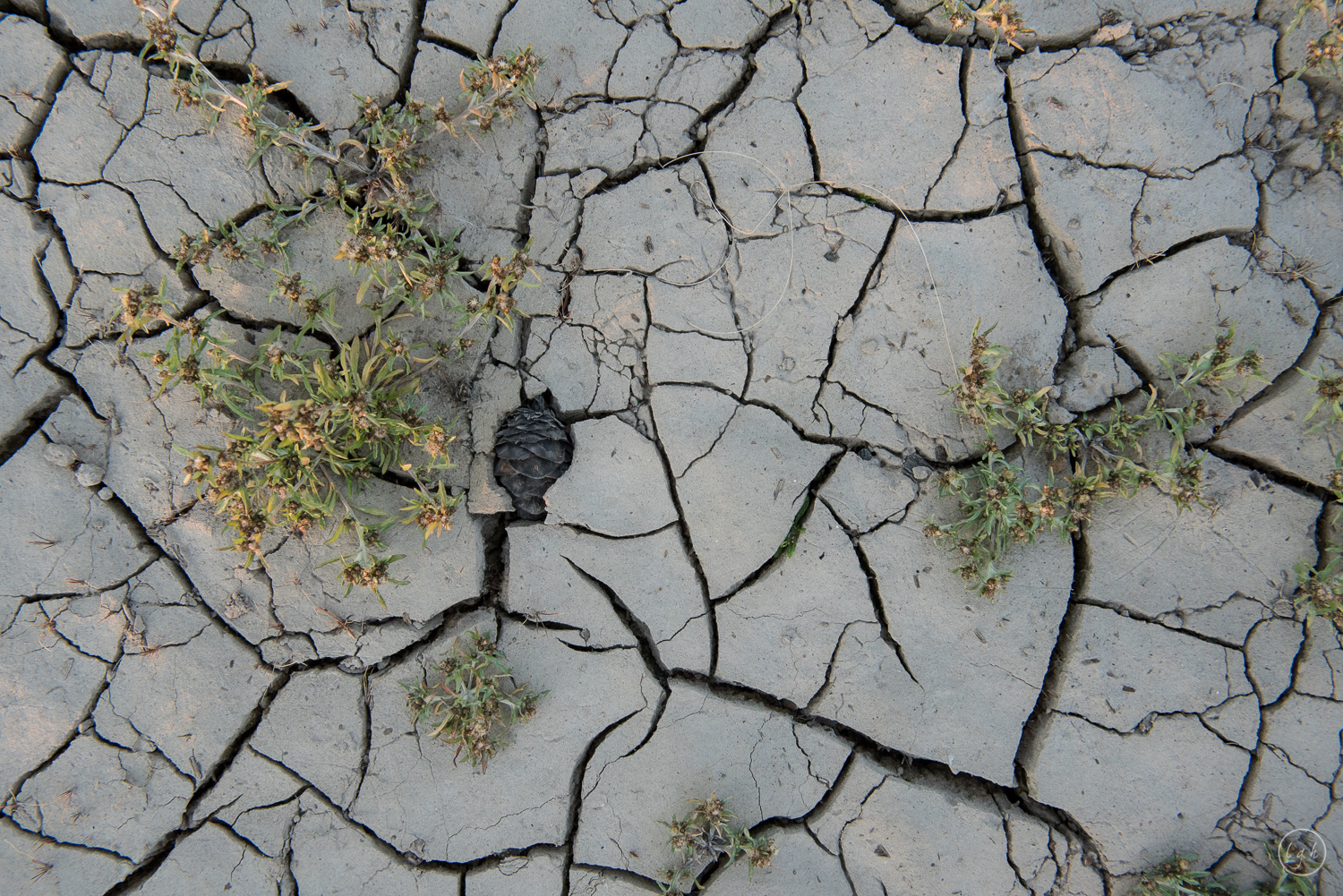 After a fantastic lunch at Lincoln City's Hearth & Table (popcorn with my grilled cheese, you guys!), I headed inland through the autumn-kissed hills of Tillamook. Country life gradually turned to city life, and within the hour I was in near standstill traffic on Portland's I-84. That evening, I hugged the necks of two gorgeous Arkansas ladies, Miranda and Mandy, and we caught up on life, love, and work over Cajun food and drinks at Eat.
Saturday, the three of us brunched, sipped spirits, shared stories, and enjoyed the benefits of being Portland Passport holders in the Distillery Row district. More focused on conversation than documentation, I hardly took any pictures. Day turned to night, and we hugged our goodbyes under the streetlights outside of Rontoms. Two smart and beautiful humans, those two. Can I teleport myself to the next outing?
Sunday morning, I repented for Saturday's sins with a stroll through Portland's Grotto, a Catholic memorial garden with amazing views of the city. The Arkansas smart-and-beautiful trend continued that afternoon, when I had lunch with the one and only Michelle Hedegard. We caught up on five years of life over sandwiches at Lardo, and ended our lunch date by splitting an old-fashioned buttermilk donut at Blue Star. From there, I sped north on I-5, crossing into Washington and its rolling hills beneath Mount Rainier before settling in for the night in Tacoma.
Today, my solo journey ends. I'm picking up Hobbs in Seattle, where he's been hanging with the dudes on their annual trip. But the adventure continues on—together, we'll be exploring more of Washington and Oregon in the days to come.