Harbor seals are curious creatures. Somewhere between a sea otter and a dog, they pop their heads up from the water and watch you, like a staring toddler watches strangers in a restaurant. We met dozens of them while kayaking around Puget Sound, and they followed us around, snorting and ducking into the water the entire time.
The southernmost island in the sound, Anderson Island is just over seven square miles of mossy trees, rocky beaches, and sleepy backroads dotted with houses. After reuniting at Seattle's airport, we were on the island for two quiet days, enjoying the loons' songs by day and the coyotes' yips by night. A huge, gushing, slobbery THANK YOU to the gracious and generous Thompson Family for inviting us to stay on the magical little island.
We rode the ferry back to Stilacoom on Wednesday and headed south into Oregon with our sights set on Hood River (and its many breweries). On the way, we stopped to crane our necks at the incredible Multnomah Falls, and hiked its well-worn trail that slithers up the mountainside to a small overlook right at the fall's crest.
That night, we chatted up our bartender at Double Mountain about off-the-beaten-path places to visit, and he recommended a hike-in hot springs that only locals know about. I made careful notes on my phone, and we planned to make the trek the next day.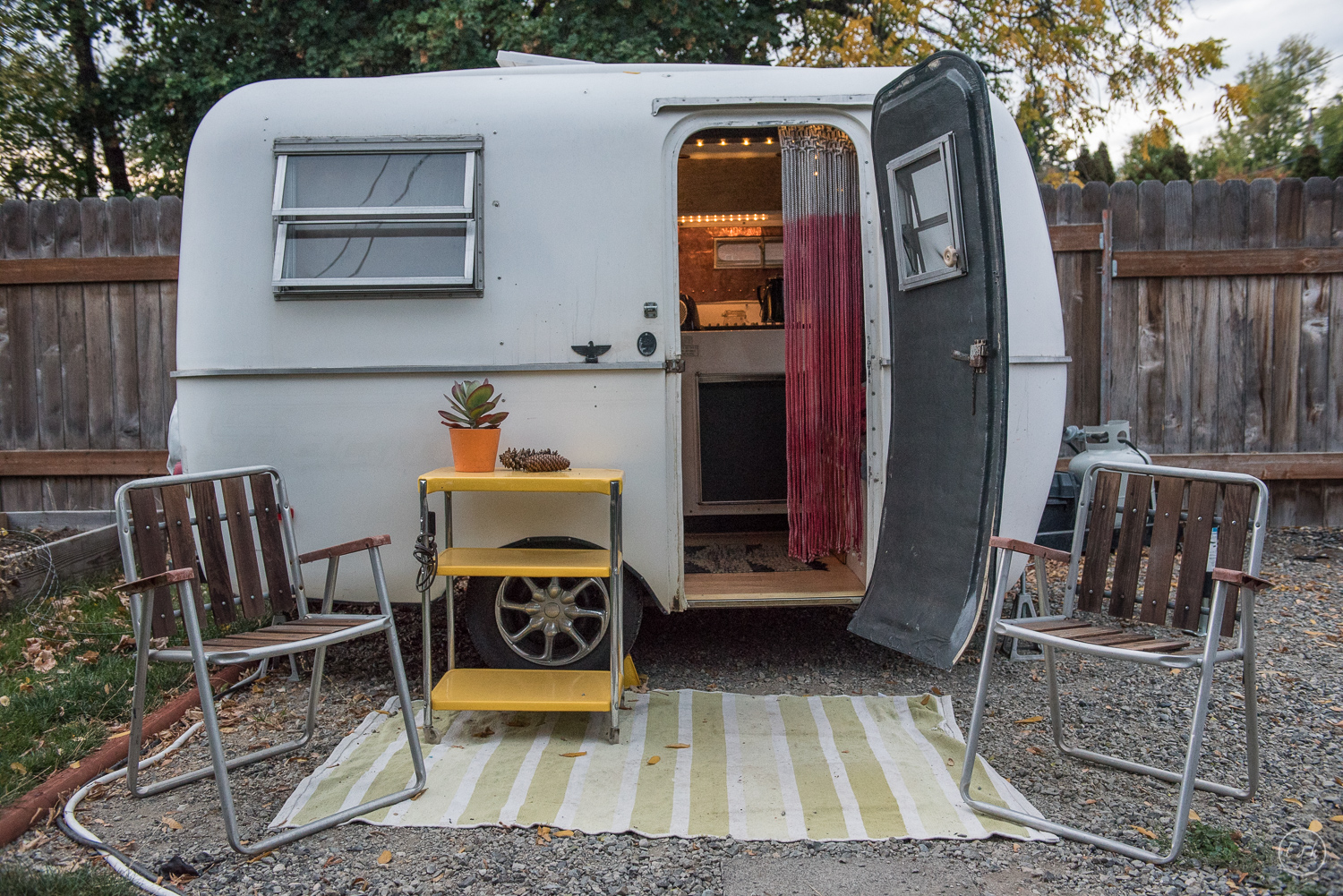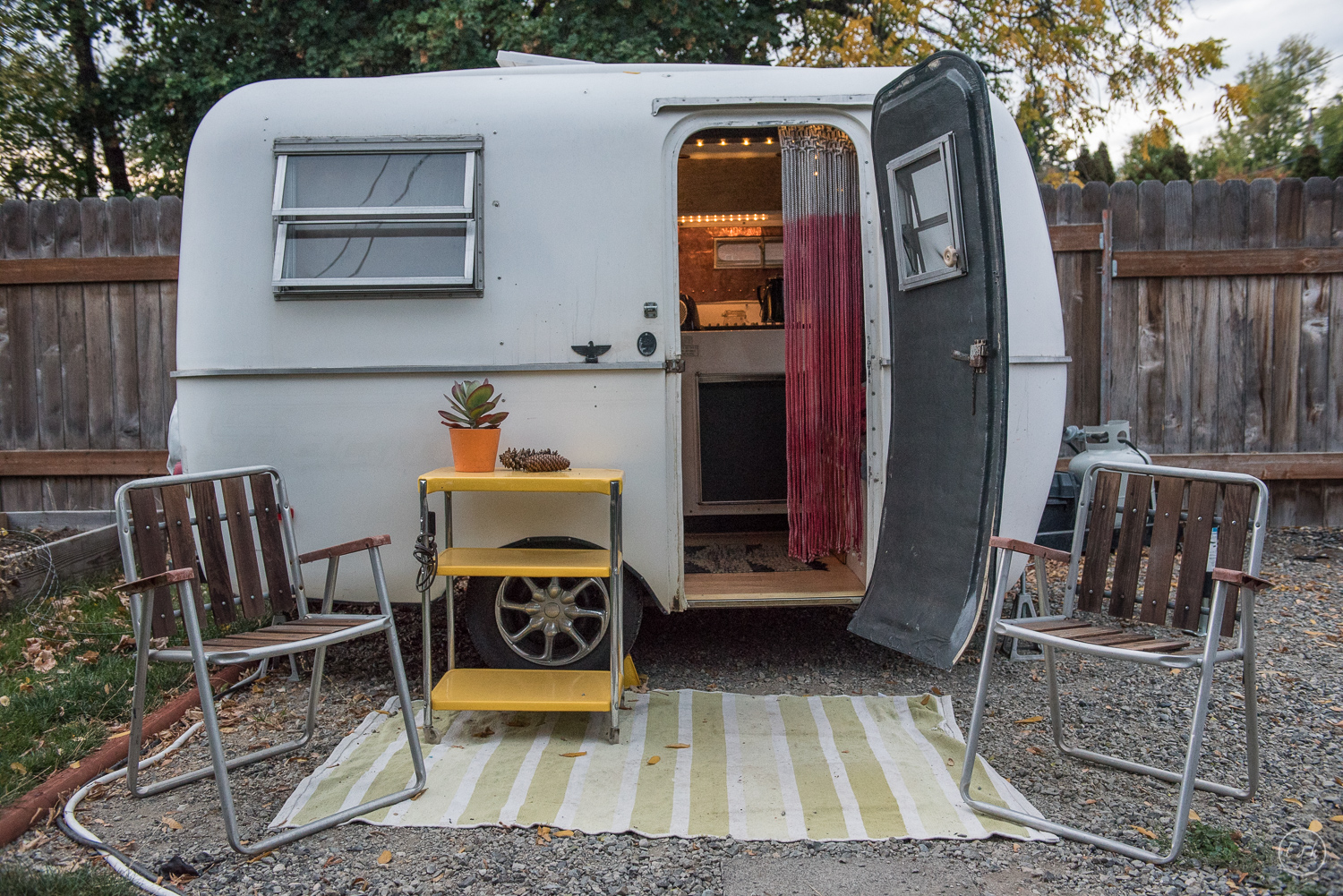 Our Hood River accommodations were incredibly cute and inspiring, and the morning after our stay, we brainstormed ideas over breakfast on establishing and building a trailer remodeling company. After our first caffeinated business meeting of the day, we crossed the Hood River Bridge back into Washington and sped west to Carson, where the hot springs trailhead lies just behind the old and tattered hotel.
We trotted down the fern-lined trail that skirted the Wind River and crossed a suspension bridge about a mile in. Heading downstream, we scrambled over boulders and up rockslides as we watched the salmon spawn in the frigid river below. The only ones there, we skinny dipped in the hot springs and chilled our bones in the river, an invigorating back-and-forth that both thrills and exhausts my nervous system. On our hike back, we encountered the only other hiker we saw, a solo woman who was nervously following the directions of a friend. I cheered her on and told her she was headed the right way.
We crossed the Hood River Bridge back into Oregon and headed south past Mt. Hood's looming shadow toward Bend, the last stop on our journey. We arrived here late and tired last night, and look forward to exploring this much-talked-about town. Sunday, we wake early and head east, back to normal life in Boulder. What a long, strange trip it's been.