We were on a deserted beach, many miles down a washboard dirt road. The van revved wildly in an attempt to lurch forward, sinking deeper into the white sand. Engine running, Hobbs shoved the driver's side door open and disappeared under the front of the van. My breath shallowed and my jaw tightened. I blinked slowly.
"I'm a fool. I'm a fool! I'M A FOOL!" Hobbs snarled to himself as he grabbed his hair in clenched fists, brow furrowed and eyes glassy. This behavior was highly uncharacteristic; he looked panicked and on the verge of tears. This, I well know after sixteen years, is definitely not good.
We'd been in Baja less than four hours, and we already wondered if the ferry had possibly taken a wrong turn off mainland Mexico's coast and somehow landed on the moon. Leaving La Paz for further points south and east, we drove on a barely two-lane highway riddled with potholes and occasionally offering dividing lines, the road hemmed on either side with a thick forest of cactuses, scrub and trash.
That afternoon on the deserted beach, we watched the rising tide lapping at the van's tires, panicked that the water would rise high enough to end our trip and destroy our transportation. We hurriedly salvaged palm fronds from an abandoned palapa shack and a broken plywood no basura sign, wedging them under the van's tires to crawl forward two feet at a time. After 90 minutes of shoveling sand, shuffling palm fronds and shouting determined words of encouragement, the van bucked out of the sand and onto the gravel road.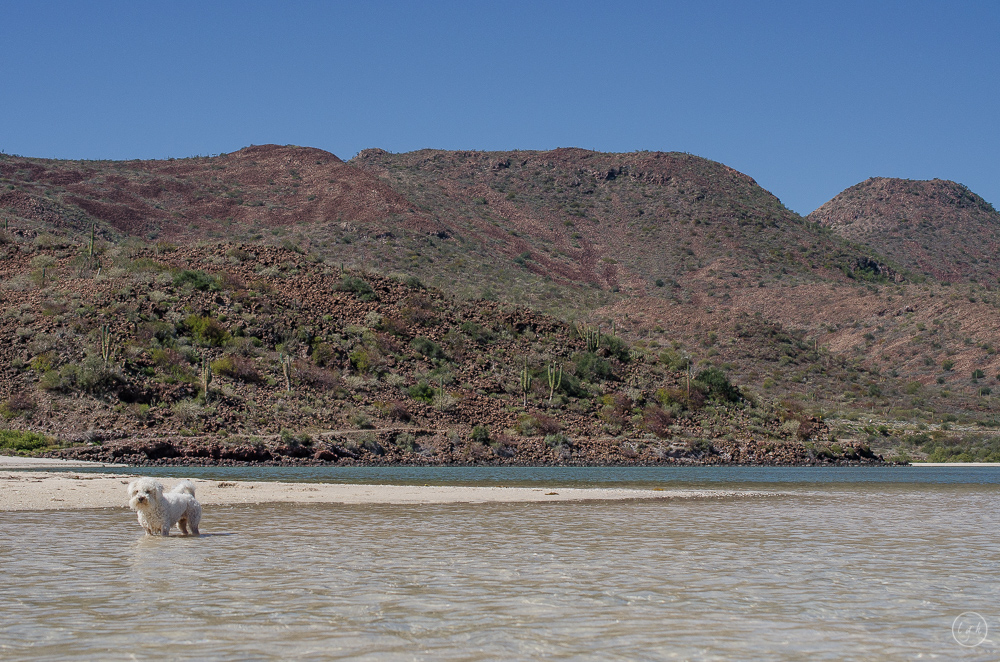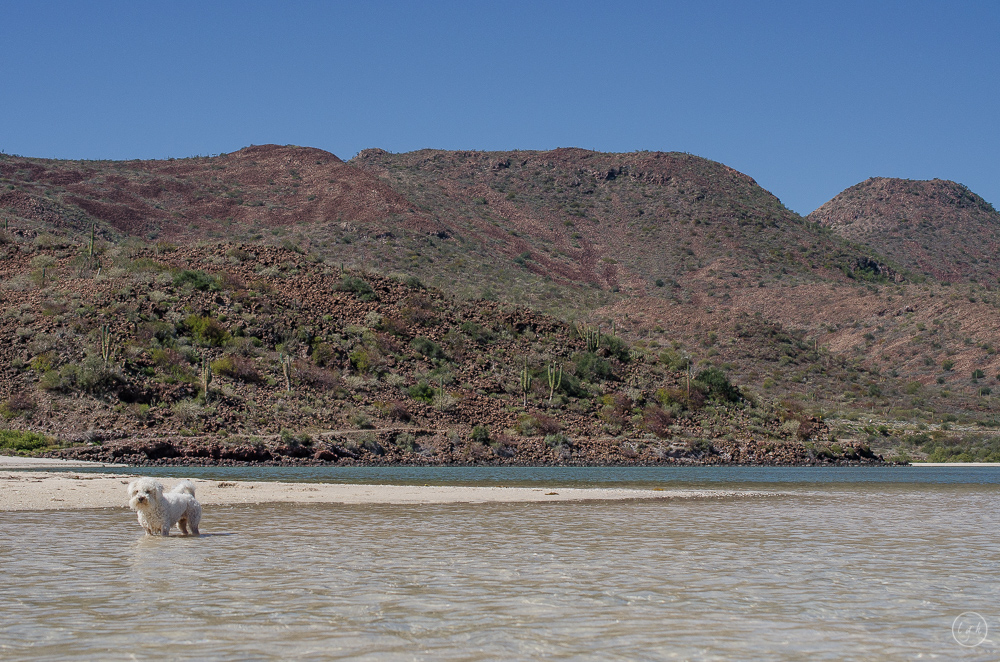 What began as a beachside misadventure led to two weeks of some of the gnarliest, strangest and most fascinating adventures in our shared travel history. From La Paz and its bustling streets surrounding a beautiful bay, we traveled south along the sparkling Sea of Cortez. After lumbering the van up wind-ravaged hills strewn with VW-sized rocks, we camped two nights on a deserted beach, enjoying the sun by day and a fire by night, encountering no one else but a few roaming cows.
Rejuvenated by the ocean's sprays and sounds, we drove south through Cabo Pulmo National Park via 60 miles of brutal washboard road, rolling into San Jose del Cabo exhausted and ragged at sunset. We stumbled upon a funky motel just off the plaza adorned with bizarre mannequin decorations, an herb garden and an empty pool. It was the art district's First Thursday, and the galleries were serving cocktails and snacks in an effort to lube the gringos for tipsy, spontaneous purchases. We drank our fill, and enjoyed a civilized evening of small talk and heart-stoppingly expensive art.
From San Jose del Cabo we hightailed it through the glitzy ruckus of Cabo San Lucas, heading north along the wild and pounding western coast toward Todos Santos. There we sipped cold Pacificos, glued to a bar television airing vintage VH1. I sang along to Papa Don't Preach while we noshed on chicken tacos and pickled onions.
An RV-park-nee-parking-lot provided our home for the evening, allowing us full use of the adjacent resort's amenities. We spent the evening soaking our bites and bruises in the hot tub, marveling at the neon blanket of stars overhead and beginning to plan our route north via Baja's Transpeninsular Highway, a brutal and narrow ribbon of road that takes travelers through remote and desolate desert landscapes. That night, under the mosquito net, we toasted raicilla shots to the final days of our Mexican adventure.
To be continued...