The night before last weekend's camping trip, I made a confession. "There's a part of me that...dreads camping," I said timidly to Hobbs over dinner. "You know, you just have to think about so much...shit. Like, we're carrying food and a portable house and pots and pans and books and sleeping bags and booze on our backs. And we're choosing to do this. " My disclosure was met with wide-eyed horror and pity, followed by a knowing snort.
I went on to clarify that once I'm there - in the wilderness with my tent popped, my feet dry, and my fire roaring, I'm fine. I'm great, actually. It's just the preparation and anticipation that make me grit my teeth and fight the throws of "Idonnwanna." And yet I do it anyway, and I've never had a bad time.
Rob, Ashley, Hobbs, and I hiked through Lost Creek's low clouds, fog, and drizzle last Friday afternoon. Climbing through dense forest, the trail is carved by squishy snowmelt creek beds, and the views offer valleys lined with gnarled granite domes belonging to the three surrounding mountain ranges: Platte River, Kenosha, and Tarryall.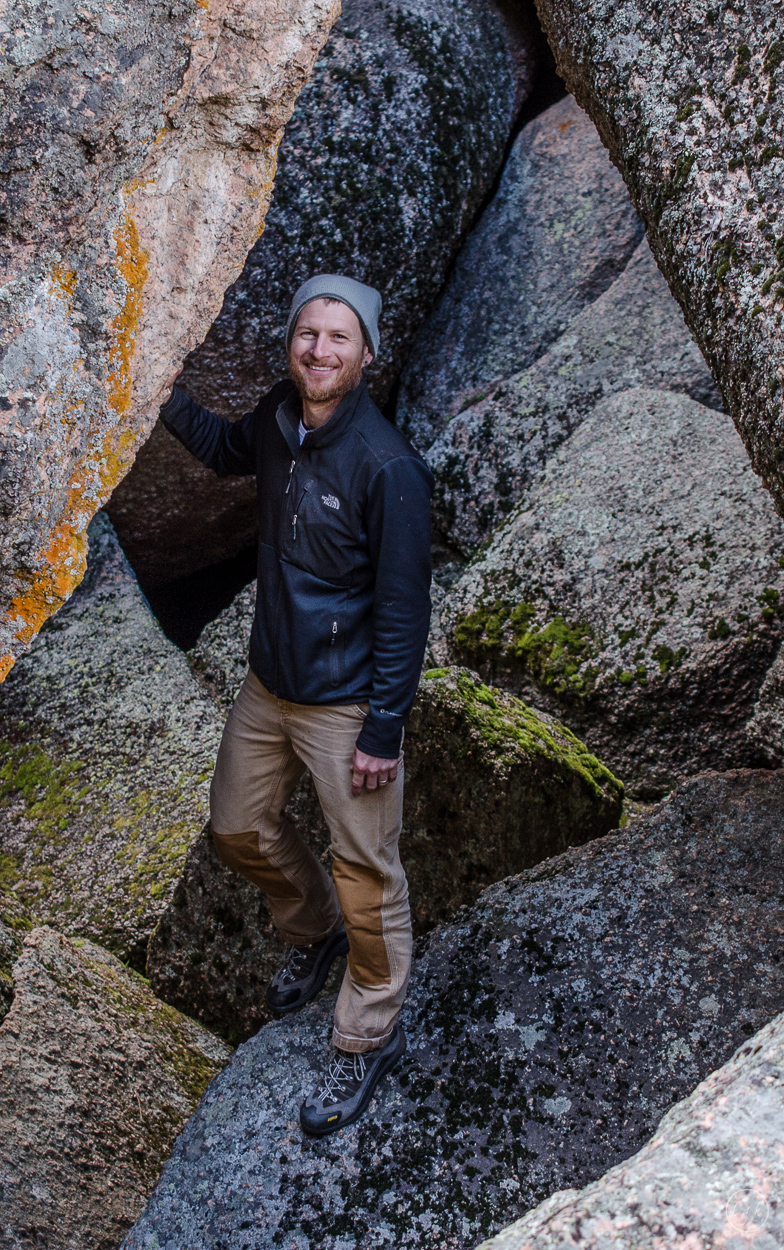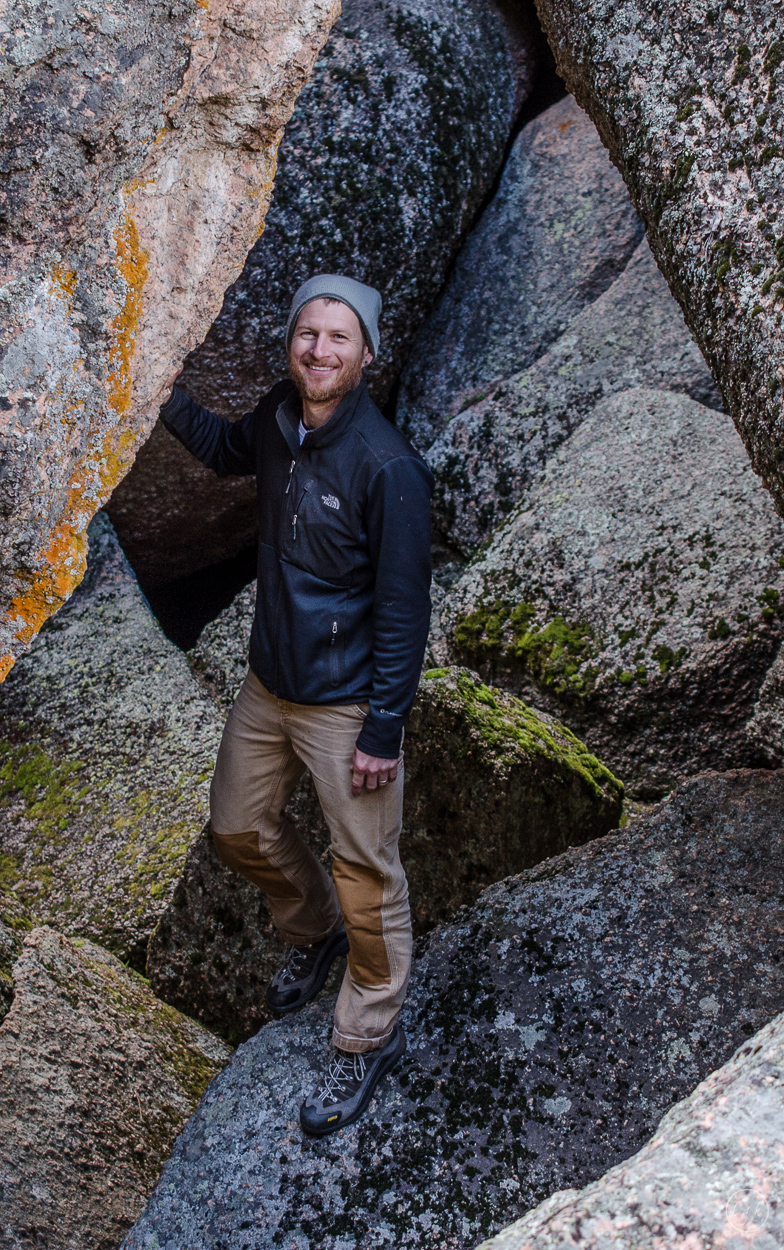 We arrived to an empty camp and pitched our tents creekside; Lost Creek, running high with snowmelt, provided a soft rush of water for (filtering and) drinking. The camp is perched on a part of the creek where the water runs through a maze of giant mossy boulders, the result of eons of shifting and tumbling. We cooked dinner under the shelter of an overhanging rock, the fire's ash bouncing off the rock ceiling, and took swigs of bourbon from our shared flask.
The remainder of the weekend unfolded as easily as the beginning, exploring massive rock piles and old mine remnants, lounging in our hammocks, munching on Oreos, stoking the fire, laughing at ourselves and each other, and analyzing the art of proper pooping in the woods. (It's a thing, you guys.)
As with every camping trip, I ended it with sheepish shame for ever doubting camping's refreshing, insightful, and rejuvenating effects. So what if it's a pain in the ass? It's always worth the effort.
"We need the tonic of wildness...At the same time that we are earnest to explore and learn all things, we require that all things be mysterious and unexplorable, that land and sea be indefinitely wild, unsurveyed and unfathomed by us because it is unfathomable. We can never have enough of nature." ― Henry David Thoreau, Walden