"Since we're not ordering the shrimp, I have a suggestion," I said with rosé-soaked sass. "We're ordering three desserts." This one boozy and gluttonous statement sums up our entire anniversary weekend in Santa Fe.
We sped down Colorado's scenic highway 285 on a Friday afternoon, hitting the teeth-gnashing snarl of late Friday Boulder traffic. The congestion opened up south of Denver to wide roads and wide vistas as we drove through South Park's vast valley and Poncha Spring's milkshake pit stop. Colorado's green landscape eventually gave way to northern New Mexico's scrubby high desert. By sunset, we were cruising through the quirky and chic Ojos Calientes before arriving in Santa Fe at sundown.
Joe Romero, our host in Santa Fe, greeted us warmly, and with genuine concern that there had been "black bugs" coming in through our bathroom window the day before. He'd caulked the window earlier that day, but if the bugs persisted, he said, he insisted we sleep in his bodacious 3-bedroom house while he stayed in our casita. Assuring him that it would take much more than black bugs to drive us out, we unpacked and headed to the Plaza for dinner at the rustic and raucous Del Charro, one of Joe's favorite watering holes.
Known for their drinks more than their service, Del Charro offers no-fuss TexMex fare and a Southwest-inspired drink menu that substitutes tequila or mezcal in the usual place of vodka or gin. We ate nachos and drank mezcal while perched on the patio's action-packed bar. As we left, we chit-chatted with Joe, who was sitting in his usual spot at the bar.
The next morning, Joe came knocking early to announce that breakfast burritos were ready. We split a red one and a green one—the colors notating the burrito's shade of chile—while Joe enthusiastically spooned heaps of guacamole onto our burritos after each bite. We sat on Joe's patio and talked about Santa Fe's sky-high real estate, and his unusual payout arrangement with his 88-year-old mother. "Every month, I paid her $1,000. I did that for almost fifteen years. Then when I got down to $13,000, she told me, 'Joe, you've been a good son. Don't pay me any more. Just take me to Dairy Queen every Sunday for ice cream, and then drive me to church.'" This has been Joe's Sunday ritual ever since.
The rest of the day we tooled around Santa Fe on our bicycles. Our first stop was the Saturday Farmers' Market held in the newly gentrified Railyard district, where we ate a diabetic-coma-inducing chocolate-bacon-chile-toffee donut and listened to a local pluck away on his banjo. From there it was over to the Canyon Road art district, back to the Plaza, and through the Santa Fe Mission church, which claims to be the oldest church in the U.S. That night, we went back to the Railyard to sample brews at the bustling Second Street Brewery, where a jazz fusion band quietly bobbed patrons' heads with their self-proclaimed "gypsy jazz." Try the local hard cider; it'll make you love cider again.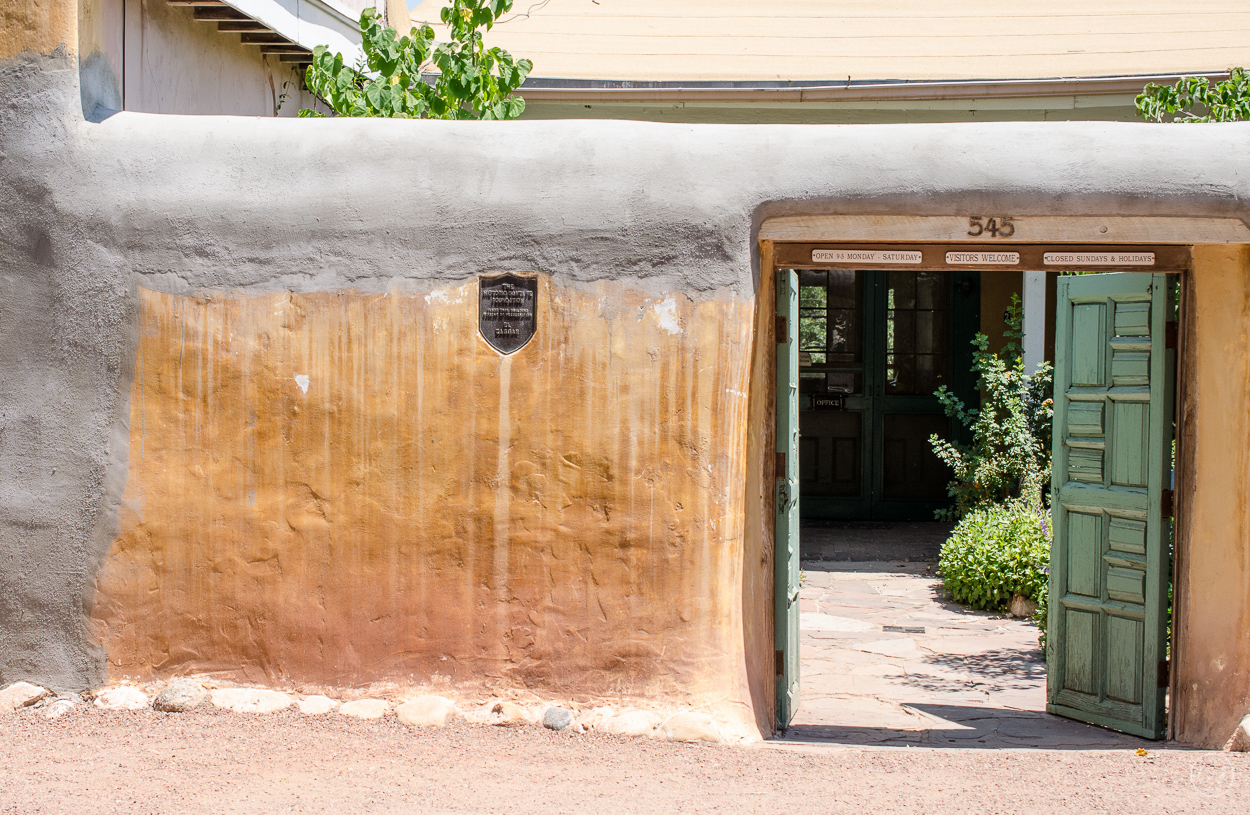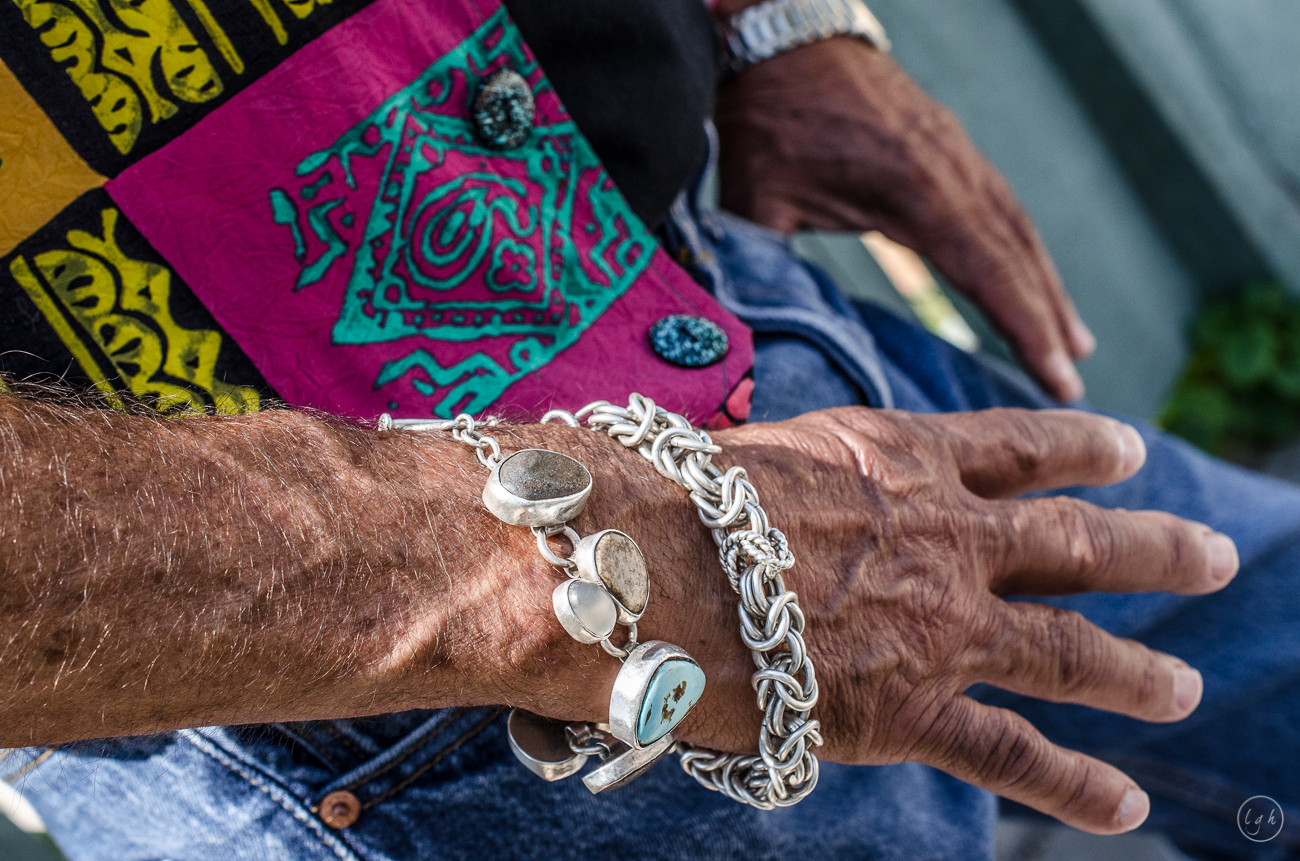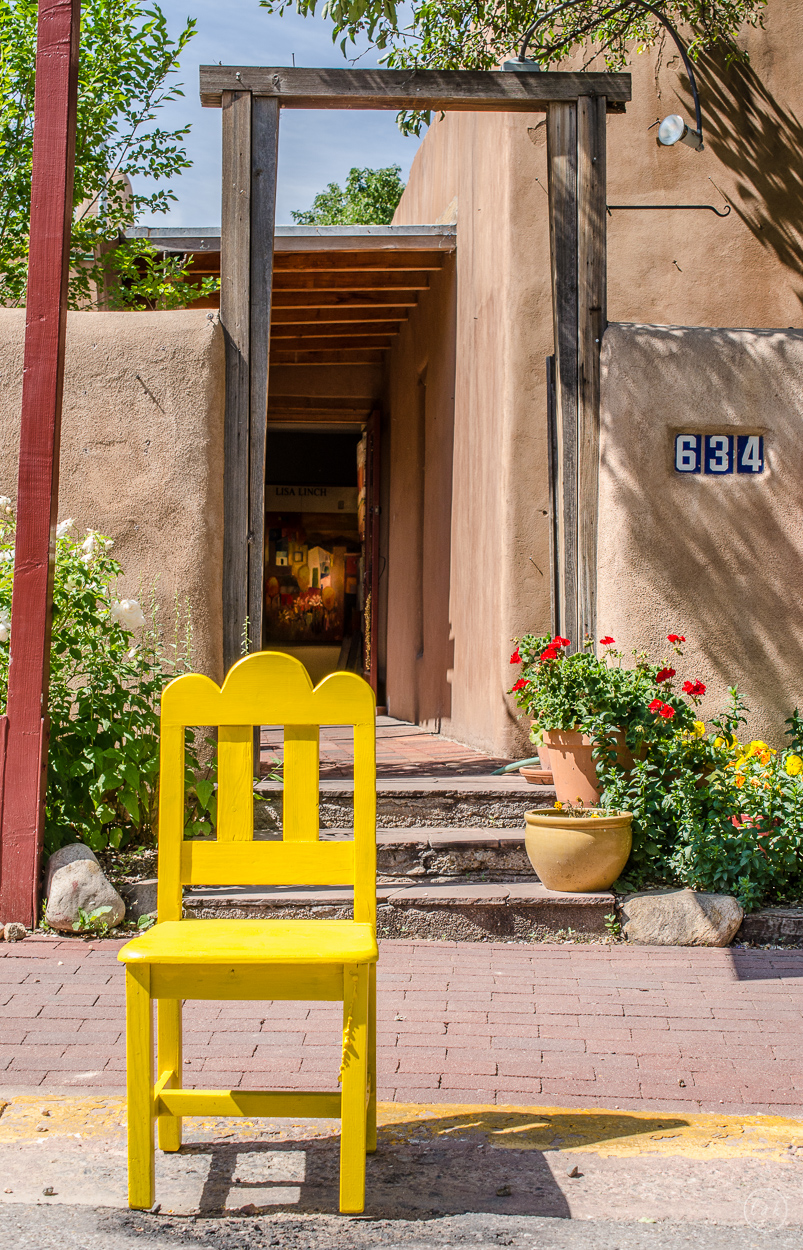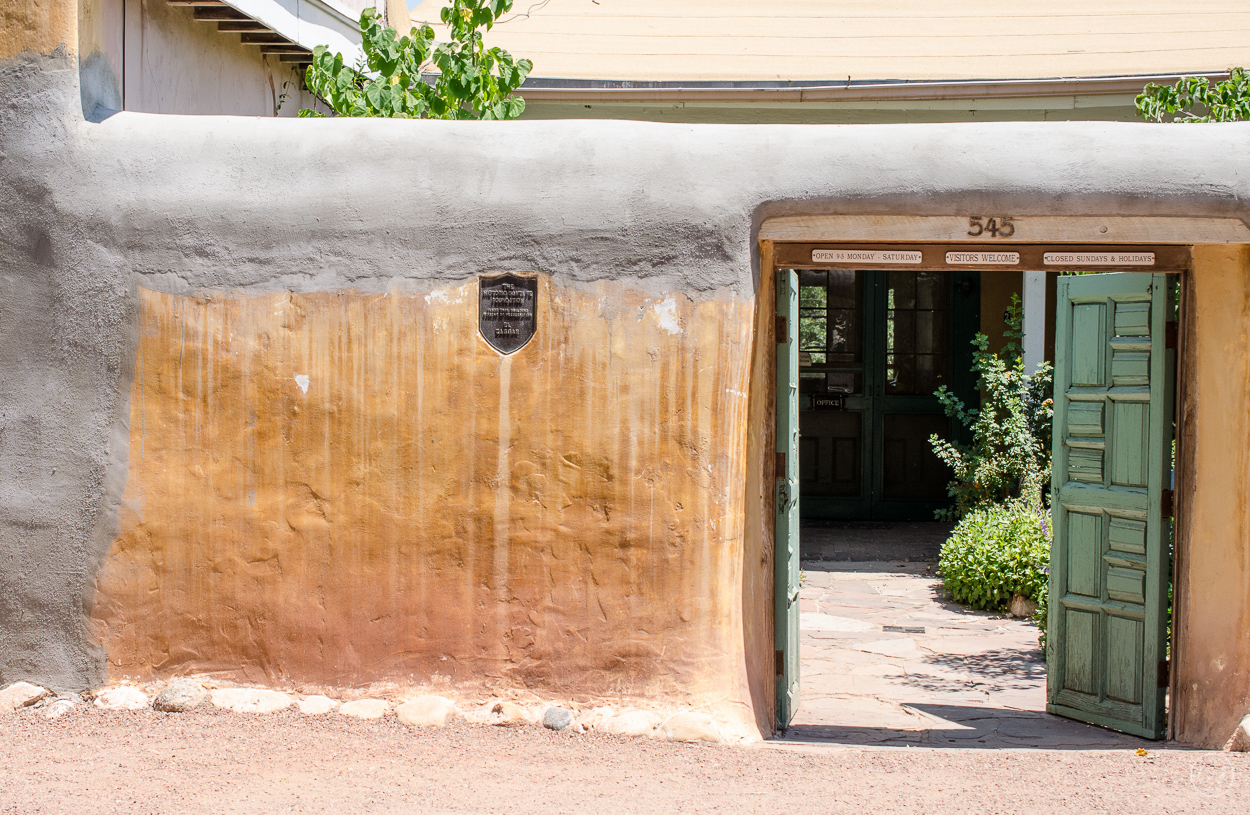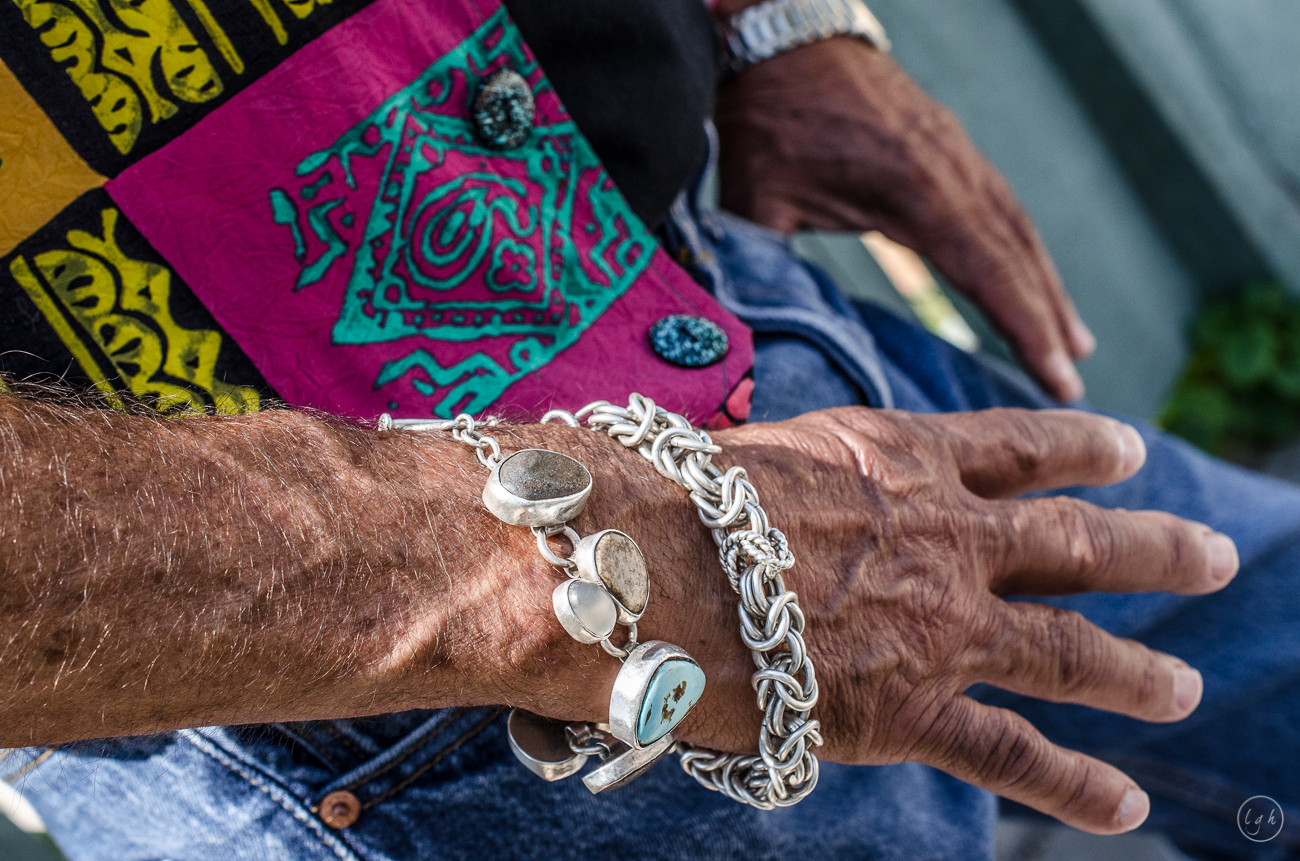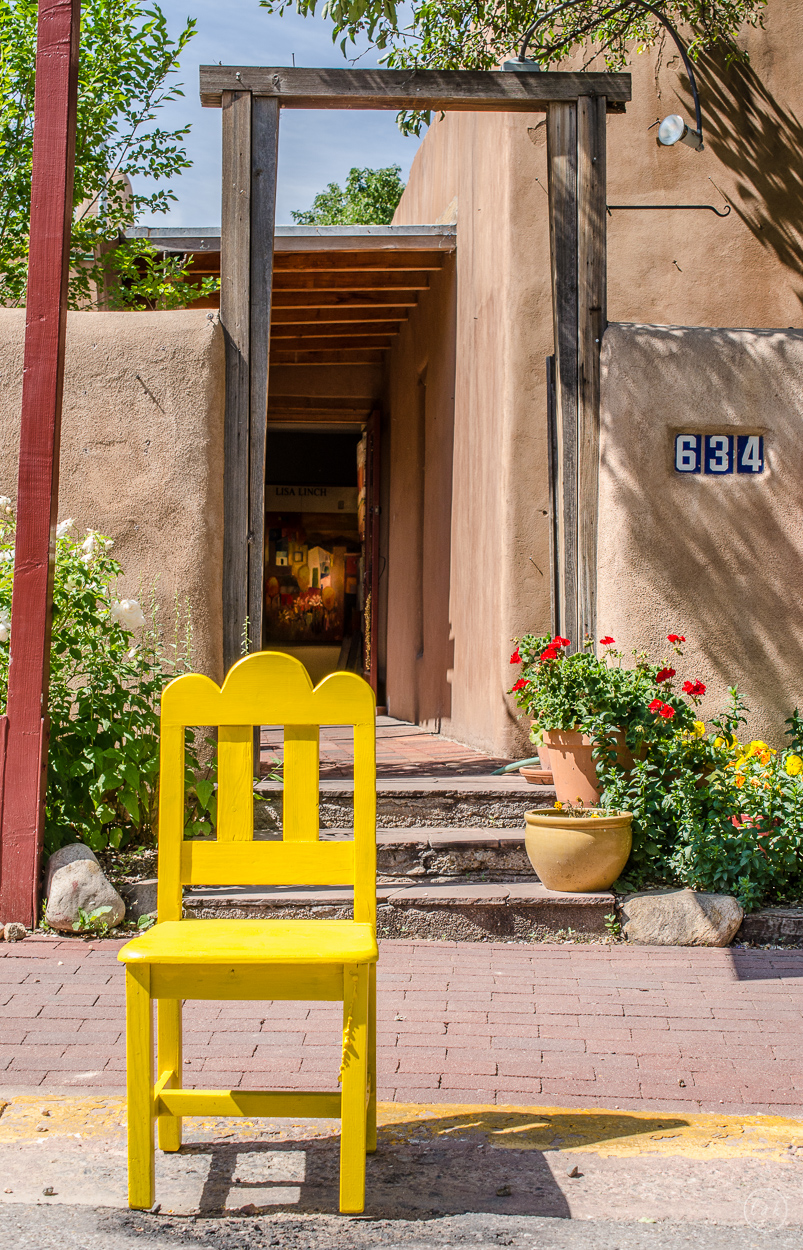 Sunday, we braved the sun with a hike in Santa Fe's hills on the Dale Ball trail system, a 22-mile network of hillside paths that weave through the Sangre de Cristos. Afterward, we rewarded ourselves with posole and tamales at Maria's, a 63-year-old Santa Fe institution offering authentic Santa Fe fare and a staggering bar list. "Three hundred tequilas?!" I marveled as I flipped through the pages of their cluttered and overwhelming margarita menu.
A hike followed by mid-day margaritas meant the rest of daylight was spent napping and Netflixing until the sky's relentless fireball sunk westward. That night, we walked through the pink adobe glow of De Vargas Street and across the Plaza to La Boca, a highly recommended tapas bar with a robust wine list. We wined and dined for the three hours, perched at the bar with small plates and a bottle of rosé, and toasted to our thirteenth year of (un)holy matrimony. The next morning, we blazed north on I-25 to make it home in time for a half day's work.
Since my first visit to Santa Fe over 10 years ago, I've had a soul-driven gravitational pull toward this quirky and spiritual city. Its mud-brown, adobe-or-die aesthetic speaks to the bonfire-dancing earth dweller in me. The town's eccentric cast of characters unapologetically parades its quest for the earthy, the authentic, and the original. And beyond its turquoise cliches and tourist throngs, Santa Fe's warm neo-Mexican culture welcomes its guests with an intriguing and important question: "Red, green, or Christmas?"