Drive up California's coastline this season and you'll notice that the usual greenery has shriveled into a parched, brittle landscape. The Roasted Coast, as I now call it, is suffering from a severe and longstanding drought, the evidence of which is blatant in every crunchy succulent, withered shrub, and wispy dried grass.
My dear friend Ellen, who breeds berries in Watsonville, met me in Carmel. We spent two nights in an idyllic cabin just a few blocks from the beach, sipping coffee on the deck, sharing stories, updates, and photography nuances, and generally catching up on life.
Our first night, we visited the popular Dametra Cafe, where we sipped from fishbowls of wine while Bashar, a handsome aquiline-nosed Syrian, played a 12-string oud alongside a Spanish love song while wearing a wide, confident smile. (God, I wish I'd had my camera.) He told us he's been playing the bulbous instrument since he was eight.
Day two was spent at Point Lobos State Reserve, a protected coastal area south of Carmel, featuring rushing headlands, quiet coves, and rolling meadows. Offshore, the sea life is abundant and varied, and proves to be one of the richest underwater habitats in the world. We crunched along the sandy trails and took hundreds of pictures, oohing and aahing the entire way.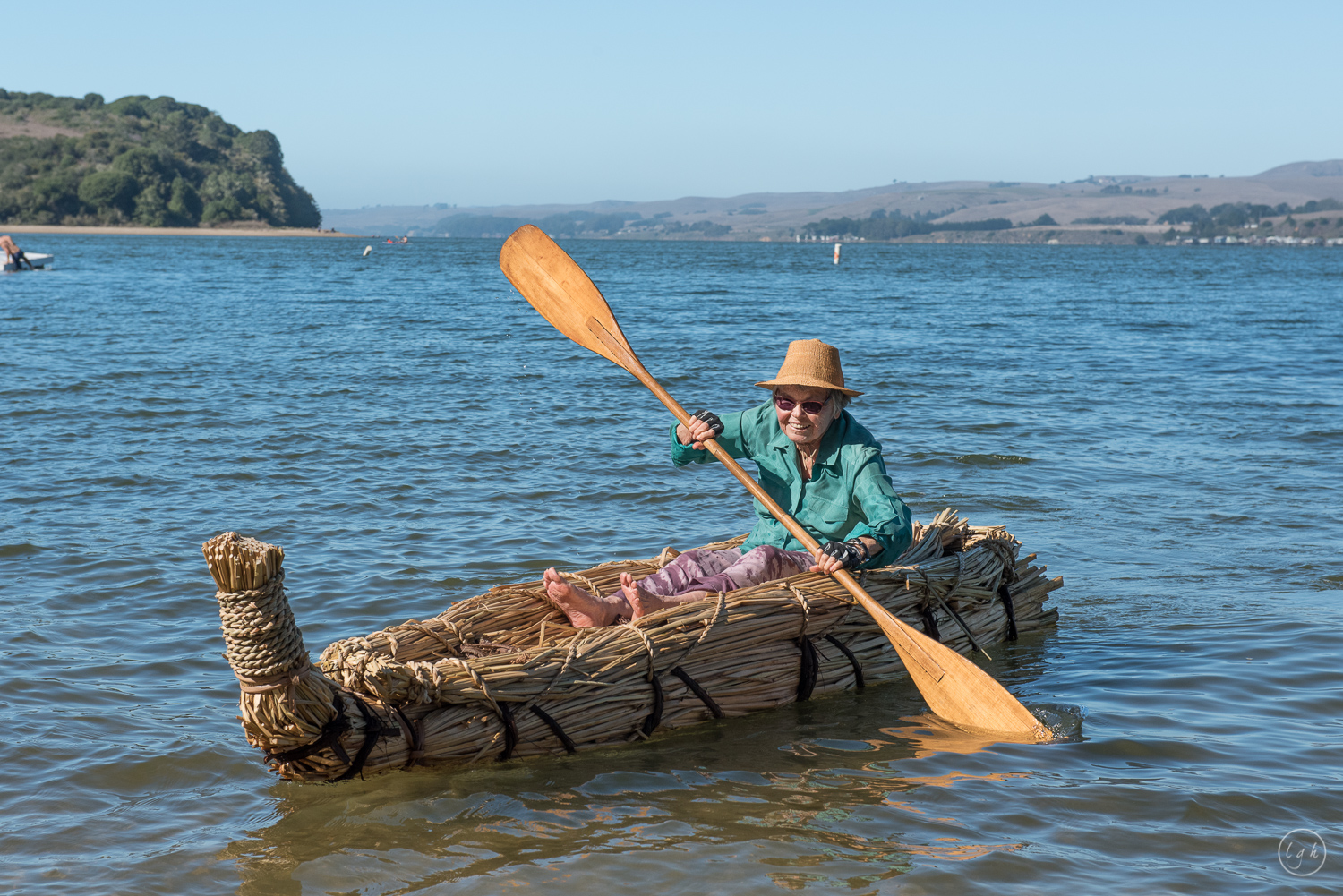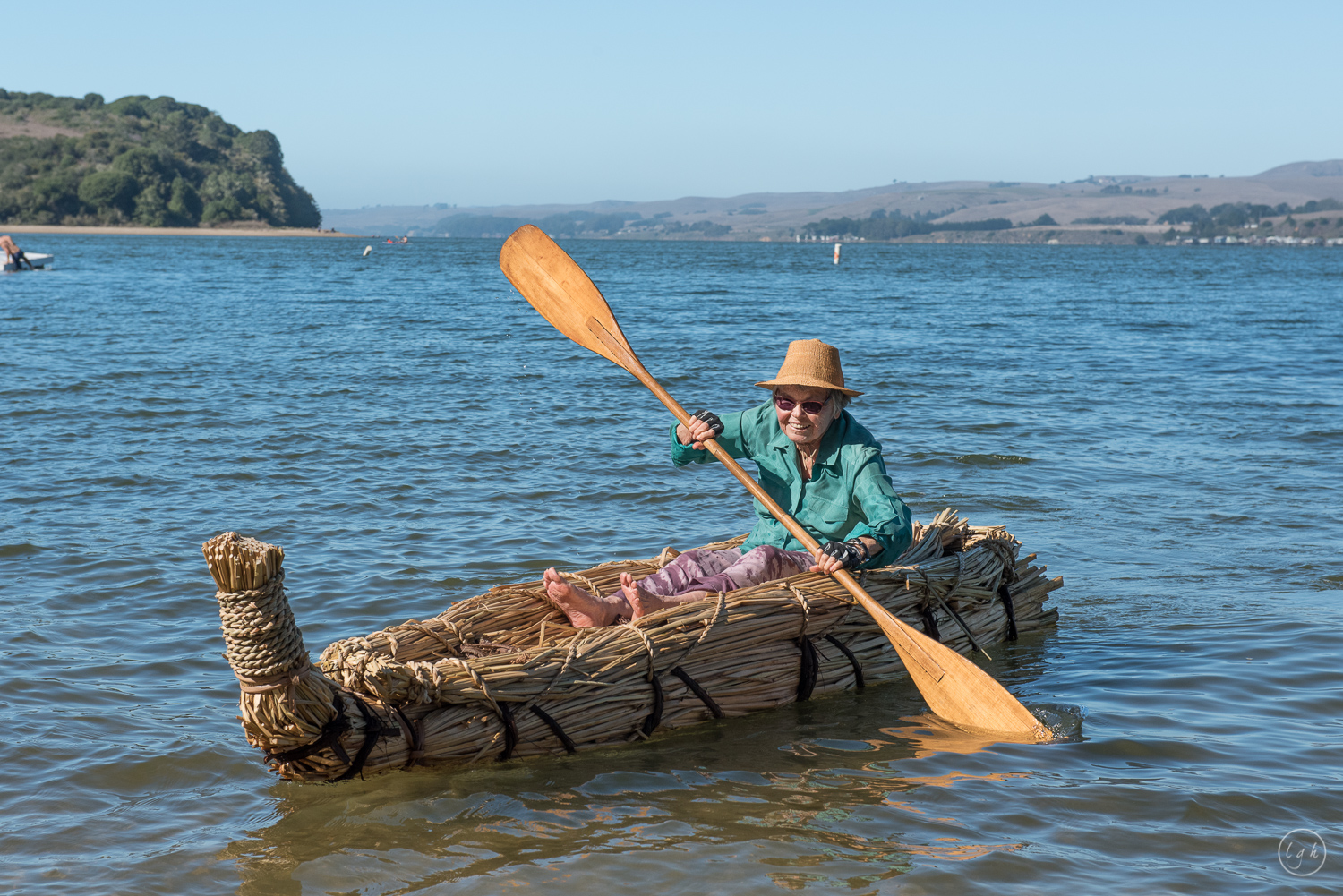 On Gibson Beach, we met Susan, a Monterey resident since 1982. We first noticed her ingenious beach attire—a curtain-looking coverup that cinched at the neck and flowed freely to mid-calf. After chatting her up, we learned she cut the top off an old nightgown and strung it with elastic. (Brilliant!) Almost 70, she let us in on her secrets to a long, healthy life: fresh air, sunshine, and lots of sleep. And then she gave us both hugs.
From Carmel, Ellen and I sped north in tandem, experiencing the Bay Area's Friday afternoon traffic in all its high-speed, brake-happy glory. We were on our way to Inverness to visit Ellen's friends Tom and Tamia, who graciously invited us to stay in their hillside home. En route, we visited Berkeley's bustling Berkeley Bowl for provisions (and plenty of free cheese samples).
The tiny, briny town of Inverness sits west of Highway 1 on Tomales Bay, a San Andreas-inspired slice of water that separates the Point Reyes peninsula from the mainland. In this area of California, the fog lays heavily in the morning and the moonlight shines brightly at night. Life on the peninsula is sleepy and crisp, and is beginning to feel the increasing squeeze of tourism. The area's draws are scenery, creameries, and oysters, all of which Ellen and I enjoyed.
We spent most of Saturday in Tomales Bay State Park, hiking beneath up-stretched bay trees and shady coastal oaks. We hoofed along the pine-padded trails and picnicked on bread, cheese, and quince jam before skirting the coastal trail to Indian Beach and Heart's Desire. There, we met up with Tamia, who was taking a tule boat-making class on the beach, and Ellen and I both paddled around in the hand-built boat. Sunday, we hiked up to Mount Vision, and watched the late morning fog roll in from the west.
We said our goodbyes Sunday afternoon, Ellen braving the late weekend traffic south to Watsonville while I headed north again. More seashore, more rolling hills, and more redwoods await in the days to come.